我今天有低血压。
I was about to go tuition then fall.
Will edit this when I feel better.
Bai~
Edited on
March 09, 2011.
Hello!
I want to tell you that my English speech yesterday were awful
:(
At first, I was thinking I felt really lazy, I got up really lazy,
and then I bathed really slowly, I walked to school and thought,
"I should be in bed right now~"
Ouch
>.<
At school~ I memorized my speech, because
I found out that we're not allowed to read.
O.o
And then~ the teacher said,
"I'll pick the first person to do speech randomly~"
I don't know at that time,
Something told me my teacher will pick my name first,
and my teacher shouted,
"Std number 15~"
=___________________=;;
Yeah, that's me.
I was shivering really hard~
XD
You won't be able to imagine~
I knew that
I wasn't allowed to bring text but I insisted to bring
.
And eventhough I could peep my text, I cannot read it because
I
left
my glasses on my desk and my hand was very shivering desu!
Overall, I just thought that I need to preapre myself better at home.
:(
Since that awful moment, I've been kena headache~
Continued until afternoon, I was on the phone so I didn't have my nap.
Then I took a cold shower, and was about to go tuition~
Until then suddenly fell down
T____________T
I don't know if you understand this feeling,
but your eyes'll be really blur, seeing stars everywhere
and also tempted to vomit
>____<
Then I decided to skip my tuition that evening and
I immediately ate anything that's available there.
I knew I've not been healthy since the morning~
I should have been sleeping in the afternoon.
:(
I went to bed really early yesterday.
Today I had
a volleyball and jumping tests
.
And I failed
=____=
total failed.
No need to explain~ I failed!!
So, with this
MY PRACTICAL TESTS ARE OVER
.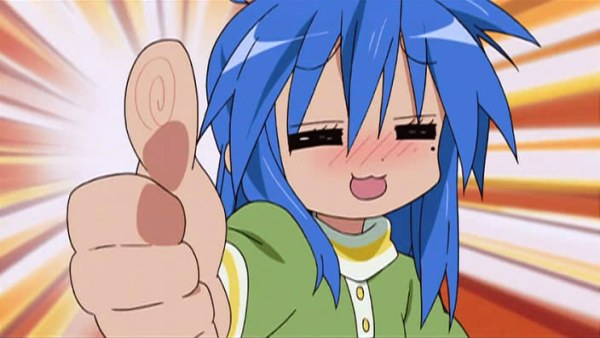 FYI, I've been blogging for
two years
today.
Happy birthday?
XD
P.S. my thumbdrive got some silly viruses from my fren's pc? =.=
P.S.S anybody knows how to cure hypotension?
#Nowplaying Person Close To Tears - F.T. Island
If I want to, I can be anything~